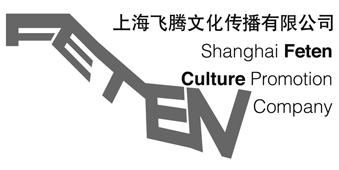 上海飞腾文化传播有限公司从2004年创办至今,专注于为客户创造良好的美学体验。能够在公司形象、空间结构、展览展会、大型会议以及新媒体传播等领域提供全面服务。
公司从沟通客户需求开始,可以在方案策划、形象设计、方案设计、施工与执行等各个环节中为客户提供多元化服务。始终坚持以创造性的思路为主导,以设计为基础,力求为客户提供更具艺术气息与文化美学的体验。
我们专注于和客户一起创作优秀的作品。
Established in 2004, Shanghai FETEN Culture Promotion Company is dedicated to creating a good aesthetic experience for the clients, with comprehensive services in the fields of company visual identity, space and structure, exhibition, large conference and new media, etc.

Starting from communicating with the clients to identify their needs, FETEN provides diversified and customized services on project planning, image design, project design, installation and implementation. We are committed to provide more artistic, cultural and aesthetic experience for our clients through creative ideas and design. We look forward to creating outstanding works with you.
Tel: 021-31299581
e-mail: biz@feten.com.cn